221p Now 150 visitors
Today: 249 Yesterday: 1626
Total: 5026302
2015-12-02, 49th Week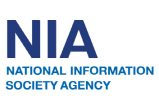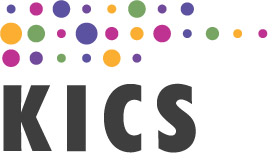 5809 : 5809

CFP:International Conference on Advanced Communications Technology ( ICACT2016 )

Deadlines For Papers

Paper Submission : Nov. 01 Nov. 30, 2015

Acceptance Notice : Dec. 10, 2015

Pre-Registration : Dec. 15, 2015

Final CRF Manuscripts : Dec. 20, 2015

Presentation File : Dec. 31, 2015

IEEE Xplore compliant PDF Tool
After getting the acceptance notification, all authors must use the IEEE Xplore compliant PDF tool to create the final CRF Manuscripts in PDF form with the Conference ID: 37649x (Dec.1. 2016 ready by IEEE Xplore!).
Please, login the IEEE PDF eXpress at www.pdf-express.org
Click the link "New Users - Click Here" and fill in your information first.
In case of you have already created CRFs PDF files through your own PDF creation tool, please login also and make sure if your PDF file is IEEE PDF compliant. It is necessary condition for the IEEE publication archive.
Don't forget to submit all your CRF manuscripts via ICACT Webpage by using the "Submit CRF" button .
Topics
( as follows, but not limited to )

1. Mobile Communication

2. Wireless Communication

3. Optical Network

4. Internet, Router

5. Ubiquitous & Sensor Network

6. Information & Network Security

7. Authentication, Biometric Security

8. Cloud and Distributed Application Security

9. Protect Private Information

10. Computer & Network Forensics

11. Software Platform, Smart Service, AR/VR , UI

12. Web Service, Social Network

13. WWW, OpenFlow, Future Web, M2M, IoT, IoE

14. Big Data, Game, Multimedia, Search Engine

15. BPM,ERP, CRM, SCM, ASP, WorkFlow

16. e-Governance, e-Government, e-Commerce, e-Learning, e-Health

17. Systems & Software Engineering

18. Network Management, Operation and Maintenance

19. Distributed & Cloud Computing

20. NGN, BCN, NGI, Future Network

21. ITS, LBS, Telematics, Network Robotics

22. IPTV, Internet Telephony, VoIP, MoIP

IEEE, Ei, SCOPUS, INSPEC, CPCI, Thomson Reuter,etc
All the ICACT Conference Papers (ISSN 1738-9445) and TACT Journal Papers (ISSN 2288-0003) have been posted on the IEEE Xplore Digital Library, and indexed by Scopus, EI Compendex, Thomson Reuters, Elsevier, etc since 2004 under the IEEE Indexing Agreements.

EI Compendex Source List Updated June 3, 2015.
EI Compendex File Download

ICACT2015 conference papers posted on IEEE Xplore.

ICACT2015-TACT Journal (Vol.3, Issue.3 ~ 6, and Vol.4, Issue.1 ~ 3) posted on IEEE Xplore.

ICACT2015 conference & TACT Journal(Vol.3, Issue.3 ~ 6, and Vol.4, Issue.1 ~ 3) on Scopus.

ICACT2014 conference papers posted on IEEE Xplore.

ICACT2014-TACT Journal (Vol.2, Issue.3 ~ 6, and Vol.3, Issue.1 ~ 2) posted on IEEE Xplore.

ICACT2014 conference & TACT Journal(Vol.2, Issue.3 ~ 6, and Vol.3, Issue.1 ~ 2) on Scopus.

ICACT2015 Statistics & Download
TPC selected 160 papers among 537 submissions, thus the acceptance rate is 29%. In which there are 114 oral session papers and 46 poster session papers. The 114 oral session papers presented by the 72 foreign and 46 domestic 1st authors from the 21 participant countries. Download the official published paper of ICACT2015 conference. Step 1. Enter the 'member login' at the left menu of ICACTWebpage. Step 2. Click the 'home' button at the upper right hand side. Step 3. Enter the 'program with papers' at the left menu of ICACT Webpage. Step 4. Select your session number there, you can get the session number at the ICACT2015 Final Program on the ICACT Homepage.
Step 5. Select & download the paper in the session.